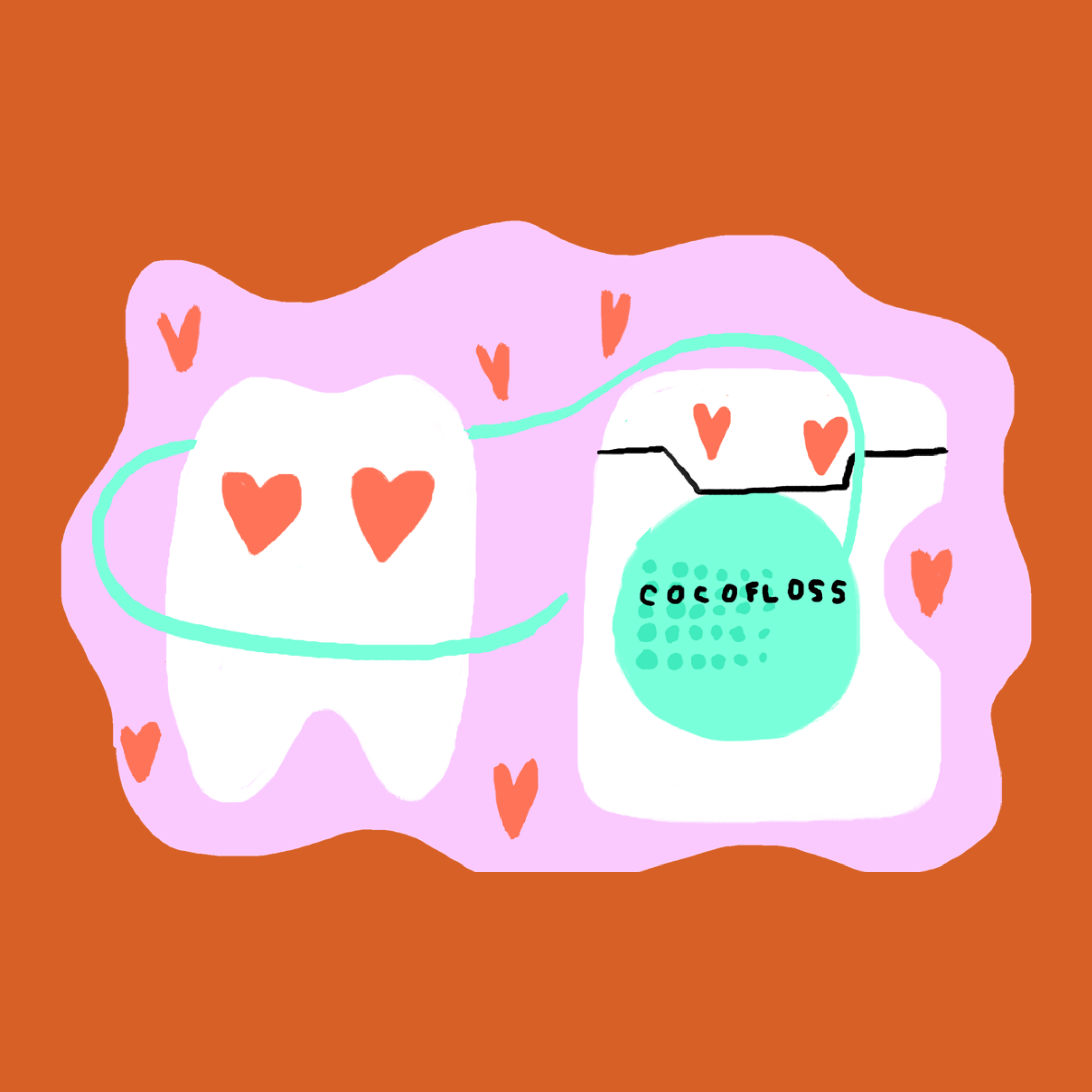 Brand Spotlight — Cocofloss
Remembering to floss is important to our oral health, but it can also be forgettable. The good news is that there's a new floss in town that makes it easier and more fun to get behind.

Cocofloss was started by the Cu sisters, a duo composed of a dentist and a designer who set out on a mission to make flossing a memorable and motivating experience.

Affinity for coconuts seems to run deep in the Cu sisters' history, but being a lovable treat wasn't the only reason they made coconut oil such a big part of Cocofloss' identity. Coconut oil acts as a natural antimicrobial, plus it helps make the floss glide through teeth easier - meaning a much more soothing flossing experience. On top of that, the fibers are designed to pull and remove grime, something that regular floss may not always do.

Understanding how often flossing is neglected, the sisters decided to add some character to their packs. While regular floss is known for coming in only mint-flavor, Cocofloss comes in all sorts of varieties like Pure Strawberry or even Dark Chocolate to make the experience a treat.


You can order packs on the website starting at $9 per, but Cocofloss also comes with a subscription service. Build a box of 3+ packs for a savings—and even more when you go eco-friendly and get the refill packs instead. You can keep an eye out for festive themed bundles, and Cocofloss also partners with brands and organizations like the Wildlife Conservation Network (WCN) or AIDS/LifeCycle.

Oral hygiene is an important part of life and Cocofloss helps make it the relaxing experience it ought to be.
Images via Cocofloss.com