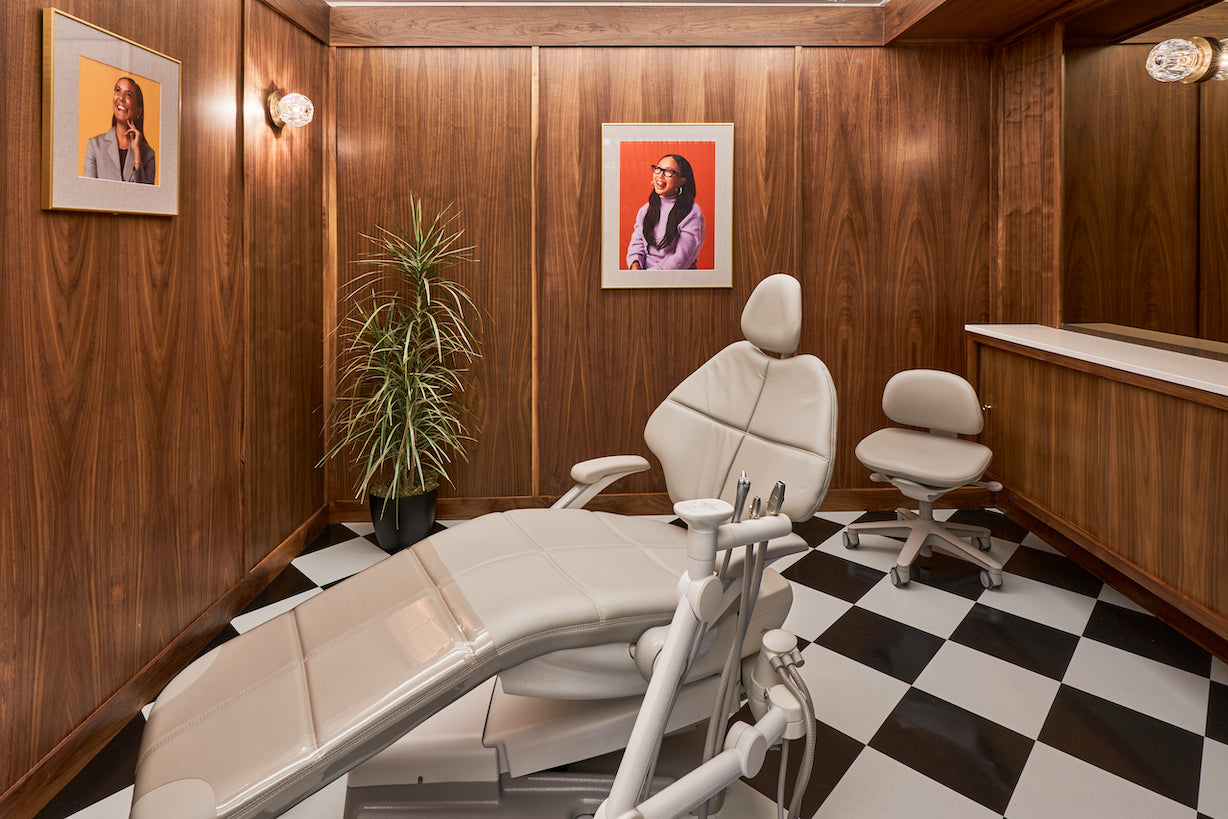 Portland Welcomes The Gleamery, A Modern Dental Salon
New studio offers professional pain-free teeth cleaning and whitening in a boutique setting with same-day appointments, convenient evening and weekend hours 
Beaverton, Ore. (December 28, 2022) - The Gleamery, a modern studio for professional teeth cleaning and whitening, is opening on January 5, 2023 at Cedar Hills Crossing in Beaverton, Oregon. With a goal of delivering feel-good, stress-free and affordable care for teeth, The Gleamery offers the ultimate in convenience and availability with appointments seven days a week, including same-day, next-day, evening, and weekend appointments.
"The Gleamery is where self-care meets dental care," said Dr. Tina Nguyen, DMD, endodontist and founder of The Gleamery. "Just like booking a workout class, haircut or facial, you can get professional teeth Cleaning and Whitening (our name for teeth whitening) whenever you desire. We're excited to welcome guests in for a quick polish or same-day Whitening appointment so they can leave feeling confident knowing that their smile is positively sparkling and radiant."
The Gleamery offers a pain-free, fast and affordable routine Cleaning without x-rays, focusing on the basics of scaling, polishing, flossing and fluoride to maintain a happy and healthy smile.
In addition, guests can come in for a natural-looking and sensitivity-free Whitening treatment — or choose to have both Cleaning and Whitening in one convenient appointment of 60 minutes.
The Gleamery aims to provide professional teeth cleaning and whitening that exceeds all standards on cost, results, and service, without breaking the bank. For example, where traditional dental office whitening can be upwards of $600, The Gleamery's Whitening treatment starts at $249, and Cleaning starts at $149. The most popular offering bundles the Cleaning and Whitening treatments together.
Using the newest whitening technology, The Gleamery's Glo Pro Power™ system offers pain-free, in-studio whitening of 3+ shades in record time. Unlike competing in-studio whitening systems, there is no discomfort or sensitivity after treatment at The Gleamery. In addition, The Gleamery's in-studio whitening is much faster and easier than at-home whitening kits, which can be messy and result in post-treatment sensitivity.
Red wine and coffee lovers will especially appreciate that The Gleamery is also a guilt-free and judgment-free zone — with preventative cleaning and whitening, customers can feel confident about their care and have more of what they enjoy, such as coffee, tea, wine and other foods that can stain teeth.
About The Gleamery
The Gleamery, founded by Dr. Tina Nguyen, DMD, is on a mission to redefine routine dental care by providing professional and pain-free teeth cleaning and whitening that exceeds all standards on cost, results, and service – without breaking the bank. The Gleamery is a modern dental salon offering feel-good, stress-free, and affordable teeth cleaning and whitening in stylish spaces that are relaxing and fun. Offering guests the ultimate in convenience and availability, The Gleamery offers evening and weekend hours, as well as same-day and walk-in appointments. The Gleamery is located at Cedar Hills Crossing in Beaverton, Ore. Walk-ins are welcome, and appointments can also be booked ahead of time through the convenient online booking system at https://thegleamery.com/
Media Contact:
Angie Galimanis
Angie@lawrence-pr.com