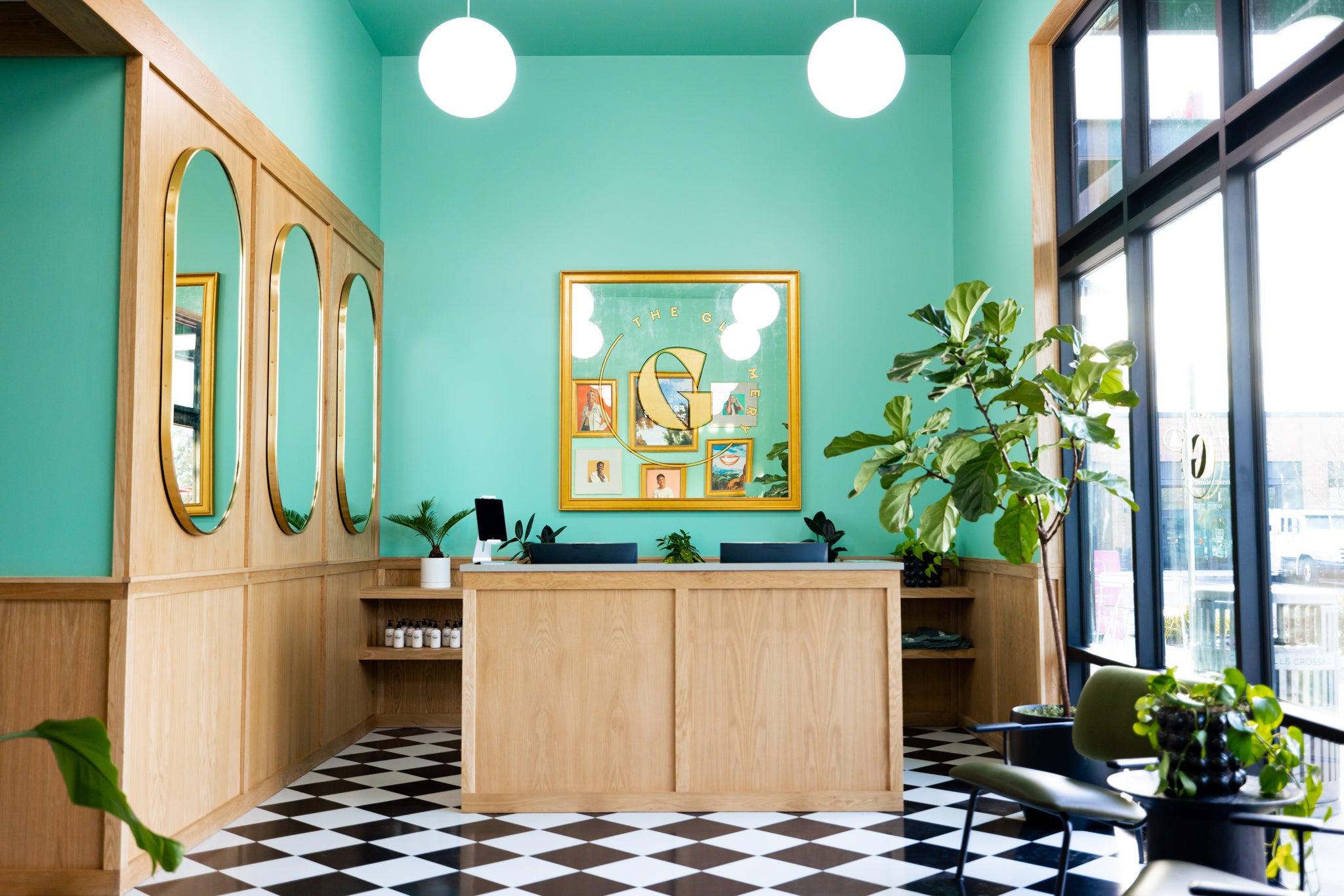 Redefining routine dental at our modern dental salon
Looking To Upgrade Your Dental Experience? We Know Just The Place!
When it comes to oral health, visiting the dentist is a necessity that many of us shouldn't overlook. However, traditional dentist offices have been associated with sterile environments and clinical procedures - often inducing anxiety and discomfort. At The Gleamery, we break away from the conventional dentist offices and offer a refreshing and redefined routine dental experience for our clients.
Design Experience
One of the most noticeable differences between The Gleamery and a traditional dentist office is the design-forward approach to our studios. Stepping into The Gleamery feels more like entering a spa or salon rather than a clinic. You'll experience a modern and inviting ambience with carefully curated decor, bright colors, green plants, and interior accents that will make you feel immediately uplifted. The focus on creating a relaxing and aesthetically appealing environment helps alleviate anxiety and makes dental visits at The Gleamery a vibrant and memorable experience.
Transparent Pricing
We understand the importance of accessible dental care and strive to provide transparent and fair pricing for our clients - so oral health without surprises remains within reach. A professional teeth cleaning + whitening service at The Gleamery costs less than one whitening session at a traditional dentist office.
Convenience
We know that convenience and ease is important for your busy life. That's why The Gleamery offers flexible bookings for same day, next day, and even evening and weekend appointments. Schedule online, on your phone, in no time.
Advanced Technology
At The Gleamery, we embrace innovative advancements to dental technology to deliver superior care to clients. From our Cavitron to clean and prep your teeth to our Glo Pro Power whitening system to make them shine bright without pain or sensitivity, we ensure precise and efficient treatments to give you a moment of relaxation before you get you on with your busy day!
Offering a dental salon experience that prioritizes client comfort and personalized care is what we do best. Be sure to check out our Specials menu for the latest promotions and deals.